Portable Document Format (PDF) is becoming the most popular and commonly used file format on the net because of its high level encryption standards. Each PDF file encapsulates a complete description of a fixed-layout flat document, including the text, fonts, graphics, and other information needed to display consistent appearance in different platforms. PDF became the file format of choice for businesses thanks to its cross platform flexibility and security capabilities.
To read a PDF document you need to install PDF reader in your computer/laptop before you can read PDF. Now the question is how to choose the most suitable one by searching from the Internet? Here we recommend 3 of the best PDF readers for Windows XP, Vista, 7,8/8.1 and 10 to help you read PDF on your windows PC. They are all totally free of charge.
1. Adobe Reader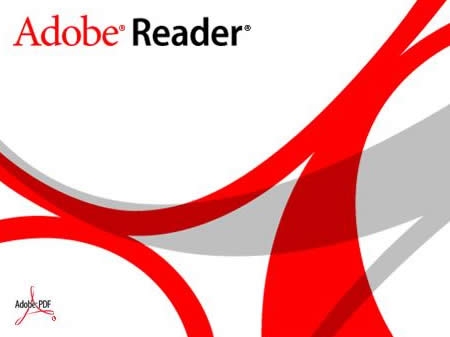 When choosing a PDF reader for your windows PC the first choice is always adobe PDF reader. Adobe Reader software is the free trusted standard for reliably viewing, printing, and annotating PDF documents. It's the only PDF file viewer that can open and interact with all types of PDF content, including forms and multimedia. The latest version launched till date is Adobe reader XI.
Reader XI comes with a full set of commenting tools. So you can add sticky notes, highlight text, and use lines, shapes, stamps, and a typewriter tool to place comments anywhere on your PDF document.
Adobe reader XI key Features
Easy Form filling:

Type your responses right on the PDF form, or click through and fill in the form fields. Then save and submit. That's really all there is to it.

You can sign files with e-signatures, no need to print documents before you sign them.
Simple UI:

Adobe Reader's UI is simple and intuitive. Classic tools (text selection, zoom, snapshots, find, etc.) Can be accessed from the top navigation menu and buttons.

Security

Adobe reader is really secure mainly due the new Protected Mode which loads potentially hazardous items and code in a sandboxed area, isolated from the rest of your system.
Official website:
Adobe reader
2. Foxit PDF Reader
Foxit Reader is a small, lightning fast, and feature rich PDF viewer. It allows you to create, view and print PDF's. The application is noticeably smaller than Adobe's Acrobat software and therefore makes it ideal for those of you who need a powerful program, which doesn't rely heavily upon system resources. The Latest Version released till date is Foxit Reader 7. Some of the key features are listed below
Features
PDF Create:

Foxit Reader allows you to create PFD's how you want them, not just in a standard format.

View and Print:

Because Foxit Reader is built upon the industry's fastest and most accurate PDF rendering engine, it provides users with a quality PDF viewing and printing experience.

Language support is available in English, Dutch, French, German, Italian, Portuguese, Russian, and Spanish.
Text converter:

With Foxit Reader's Text converter feature, you can convert the PDF document into a simple text file.

Multi-tab document display:

This feature allows you to change between different PDF documents quickly and easily.

Annotation tool:

Foxit Reader allows you to highlight text, draw graphics, type text and make notes on any PDF document.
Official website:
Foxit PDF reader
3. Nitro PDF Reader
Nitro PDF Reader is a small and fast PDF editor that can fulfill every need of ordinary PC user who has contacts with PDF files on daily basis. With intuitive interface and powerful options, Nitro PDF Reader is without a doubt one of the most useful free PDF editors that you can find. Its lightweight, fast, can work on all modern versions of windows (from XP to Windows 8.1).
Nitro PDF Reader Key Features:
Create from over 300 formats

Create PDFs from virtually any Windows application.
Convert any printable files to PDF directly from the source, or within Nitro Reader.

Easy to use

Nitro Reader is designed for users, by users. Features you wouldn't even expect in a free product are right where you'd want them to be. So stop guessing and start doing.

Start making PDF work for you

Digital documents are transforming the way we work together, yet genuinely useful collaboration tools have never been available in a free PDF reader. Until now.

Get feedback, Give feedback

Join the collaboration process leave comments, address feedback, and answer questions. Highlight, underline, and strike out text. Place sticky notes anywhere. All while retaining a record of the entire review cycle.

Simply click to sign

Nitro Reader lets you sign any kind of document in seconds without leaving your desk. Stop printing, Start signing documents safely and securely.
Official Website:
Nitro Reader
Top 3 Free PDF Readers
Reviewed by
zkinleo kun
on
12:46
Rating: